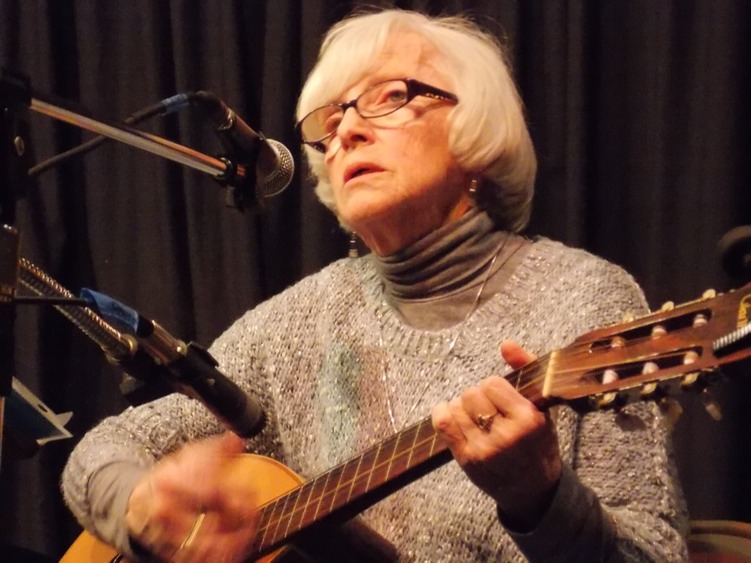 The second Saturday of each month, from October through March, BWFS hosts an open mic coffeehouse with lineups of established and emerging musicians filling every slot available from 7-10 pm. For musicians, it's been described as "playing music in the biggest, warmest hug" - the audience is warm and welcoming, loves music, and wants you to do well. Musicians play and sing their hearts for the audience, and we witness new performers find their voices, as well as seasoned musicians playing the passions that continue to carry them.
Sign up is at 6:30pm, and one member from each group needs to be there to sign in. Single performers have 2 songs or 10 minutes (whichever is first), and groups of two or more have 3 songs or 15 minutes (whichever is first). Setup time is included in those 10 or 15 minute slots. If performer turnout is great enough that it's hard to give everyone a chance to perform, all performers are asked to pare down their performances so everyone can have a chance. If we're still short on time and there just isn't time enough for everyone, later sign-ups will be given vouchers for first shot at time slots at the next coffeehouse.
As expected, there will be coffee available at the coffeehouse. And tea. And sometimes hot chocolate. Bring your donations of baked goods - cookies, brownies, baklava, fruit, veggies, bread and cheese - whatever you love and want to share. Like music, but with food.
If you can, bring a canned good to donate to Project Blessing, a program sponsored by Trinity Episcopal Church, which graciously donates their building for BWFS to use for our coffeehouse.